Alfred
Aristotle
Charlemagne
Dante
Franklin
Hegel
Kant
Laplace
Lincoln
McKinley
Milton
Newton
Plato
Socrates
Virgil
Washington
Virgil
(70-19 B.C.)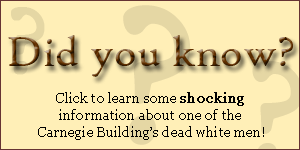 Publius Vergilius Maro, or Virgil (70-19 B.C.), was a highly regarded poet during his own time and now, centuries after his death. Although his father was a farmer, Virgil was educated in the ancient Roman legends and in Greek and Roman literature, rhetoric, and philosophy. The patronage of a rich Roman statesman allowed Virgil to pursue his studies without financial worries. This education resulted in his reputation as a learned poet among his contemporaries. The sensitivity, compassion, and piety reflected in Virgil's works inspired the Christians of the Middle Ages, making him widely popular and leading Dante to choose him as the guide in his work The Divine Comedy. His works are also standard reading for the study of Latin grammar.
Virgil's masterpiece The Aeneid, the most influenctial work of literature of the Roman period, was composed towards the end of his life. His intimate friend Caesar Augustus was deeply interested Virgil's new work. Virgil died while traveling with Augustus from Athens to Naples in 19 B.C. without finishing The Aeneid. Ignoring Virgil's arrangement with friends to destroy the incomplete text if he did not return from his journey, Augustus had the manuscript edited and published after Virgil's death.
University of Wisconsin Milwaukee Special Exhibits.
"The Classic Text: Virgil ," available from
http://www.uwm.edu/Library/special/exhibits/clastext/clspg041.htm;
Internet; accessed 26 January 2005.
Microsoft® Encarta® Online Encyclopedia 2005
"Virgil," available from
http://encarta.msn.com/encyclopedia_761570049/Virgil.html;
Internet; accessed 19 September 2005