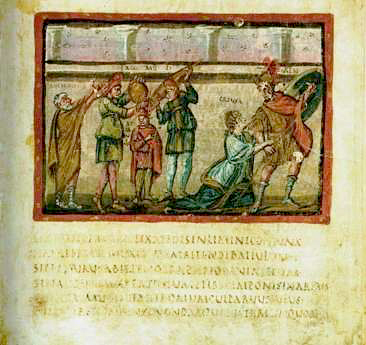 This image is an excerpt from the Vergilius Vaticanus, which is an illuminated manuscript containing fragments of Vergil's Aeneid. It was made in Rome at approximately 400 AD, and is one of the oldest sources of the text of the Aeneid. It is now located in the Biblioteca Apostolica in the Vatican.
---
Wikipedia, the free encyclopedia.
"Vergilius Vaticanus," available from
http://en.wikipedia.org/wiki/Vergilius_Vaticanus;
Internet; accessed 8 November 2005.