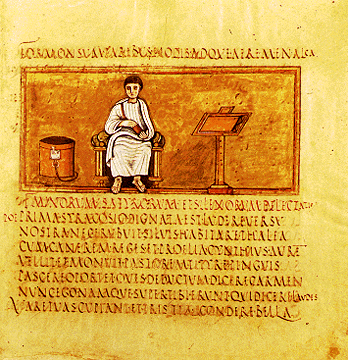 Image of Virgil from the Vergilius Romanus, a 5th century illuminated manuscript currently located in the Vatican. It contains 19 illustrations, painted by at least two anonymous authors. There are three portraits of Virgil within the manuscript, all with him sitting between a lectern and a locked chest.
---
Wikipedia, the free encyclopedia.
"Vergilius Romanus," available from
http://en.wikipedia.org/wiki/Vergilius_Romanus;
Internet; accessed 8 November 2005.