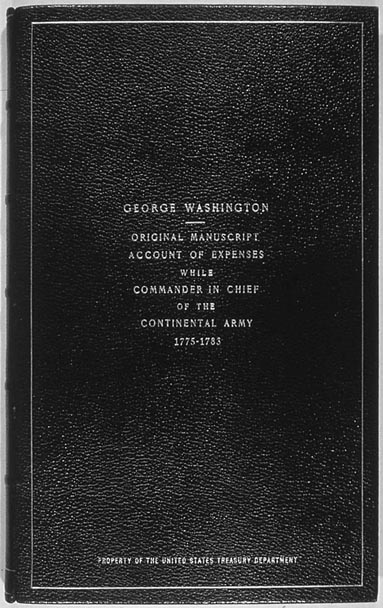 George Washington's account of expenses while
Commander in Chief of the Continental Army
Since General George Washington refused to accept a salary for being Commander in Chief of the Continental Army, he received reimbursement of his expenses. Washington was thorough with the finances of his Mount Vernon estate, accounting for every penny spent. He also kept thorough record of his expenses as Commander in Chief, including charges of blacksmiths, housekeepers, and spies, all written in his own hand. According to his records, by the end of the Revolutionary War, General Washington had incurred expenses totaling $160,074.

---
National Archives and Records Administration.
"American Originals, George Washington's Account of Expenses," available from
http://www.archives.gov/exhibits/american_originals/acctbk.html;
Internet; accessed 11 October 2004.