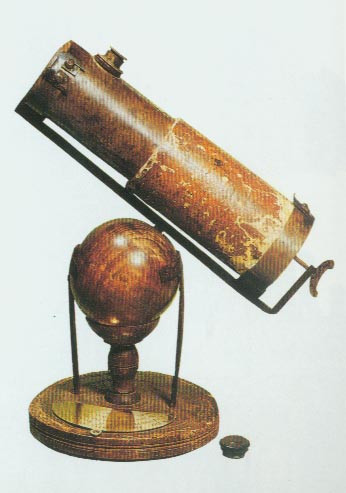 Newton's telescope. The telescope
was focused by turning a screw at the lower end of the tube,
which moved the entire back part of the telescope.
Mathematician Christiaan Huygens learned of Newton's accomplishments through a letter from Henry Oldenburg, the secretary of London's Royal Society. Here is a portion of his letter: "I should like to inform you that Mr. Isaac Newton, Professor of Mathematics at Cambridge, has invented a new kind of telescope. All I can tell you now is that, when first seen and examined here, it was a telescope about six inches long..."
---