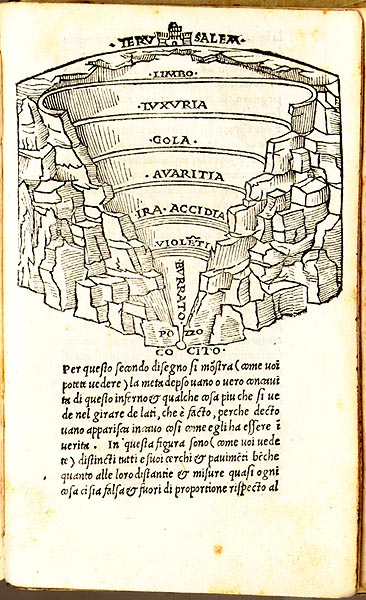 Woodcuts from the Benivieni edition of Dante's Divine Comedy, called so because of its editors - Cristoforo Landino and Girolamo Benivieni. This edition was the first to include a series of woodcuts illustrating the structure of Dante's Hell. These woodcuts represent the beginnings of a tradition of including these structural diagrams in all scholastic editions of the poem.
---
University of Notre Dame.
"Dante's Hell," available from
http://www.italnet.nd.edu/Dante/text/Hell.html;
Internet; accessed 22 October 2004.