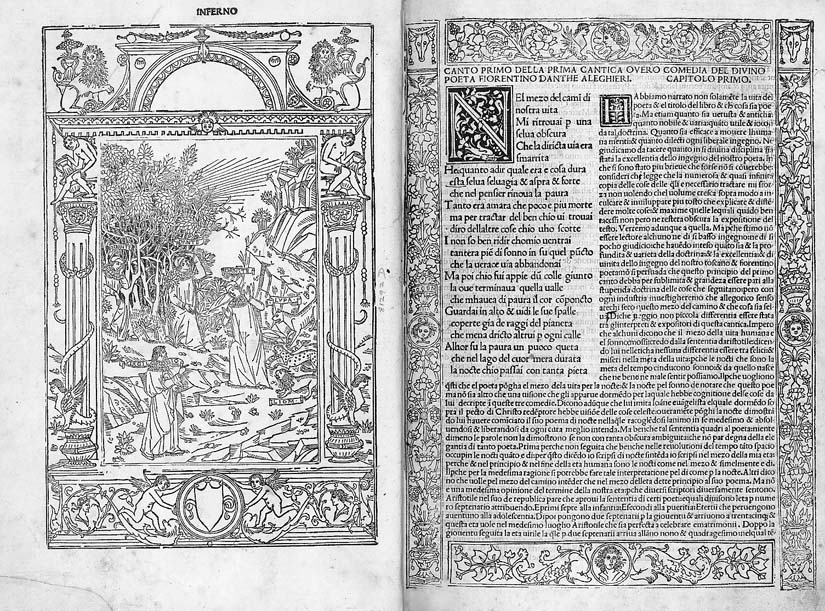 Pages from Dante's La Commedia published in 1497.

In 1481 Florence, Nicholas Laurentius collaborated with Baccio Baldini to publish an edition of Dante with engravings based on drawings by Botticelli. This copperplate medium did not become common until the late sixteenth century, but one hundred engravings were planned - one for each canto of the poem. The first nineteen engravings were made, but the difficult printing process resulted in only the first two or three plates being printed in the text; sixteen or seventeen others were pasted in separately. The results were not high quality, and the rest were never engraved. Botticelli's full collection of 92 drawings was only published in 1887. However, the work done in 1481 had a great influence on other editions of Dante; for example, this edition from 1497. The woodcuts in this work were based on the engravings for the 1481 edition.
---
University of Sydney Library.
"Rare Books and Special Collections," available from
http://www.library.usyd.edu.au/libraries/rare/treasures/t-dante.html;
Internet; accessed 22 October 2004.