The Bucknell Faculty
Dr. Jean Shackelford currently teaches courses in money, banking and financial markets, economic principles, history of economic thought and a foundation seminar on the economic, social, political and cultural effects of information and communications technology. As a student of economic history she understands the effects technology plays in industrial and post-industrial economies. She is particularly interested in questions examining the challenges information and communication technologies poses to global financial and economic structures and institutions. She is in the process of designing a course on the digital economy.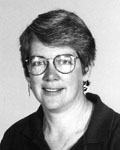 Dr. Patricia Wenner has taught computer science at Bucknell since 1985, after ten years in industry as a computer systems analyst. As her primary teaching areas are computer graphics and computer (processor) design, she has an in-depth understanding of digital technology. In addition she has a strong interest in the interactions of technology and society. She regularly teaches a course in computers and society and follows the literature in this area. Combining these two interests provides her with an excellent background to consider the process of digital convergence as computers and the Net effect so many areas of our lives. Computer graphics are an enabling technology for many of the digital developments affecting communications and the media; this provides a basis for analysis of the current and future interactions with society. She is a frequent visitor to London and England and can be found in one of the numerous museums or soaking up a British magazine or newspaper.
The British Faculty
London 2000 faculty includes two British instructors who come highly recommended by past students of Bucknell in London Programs. Dr. Patrick Conner, author of 5 books, teaches the art and architecture of London built around visits to formal and informal museums in the city.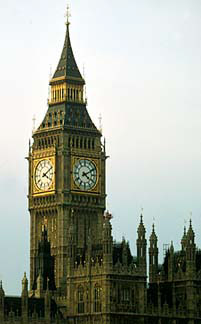 Back to the Bucknell in London Home Page
Bucknell | Find People | Site Index | Search | Calendar | Campus Map | Course Catalog | Admissions