The Paxtang Path stretched from Columbia and Washington Boro through the Indian settlements at Paxtang, where the Allegheny Path crossed the Susquehanna River, to Sunbury (then known as Shamokin).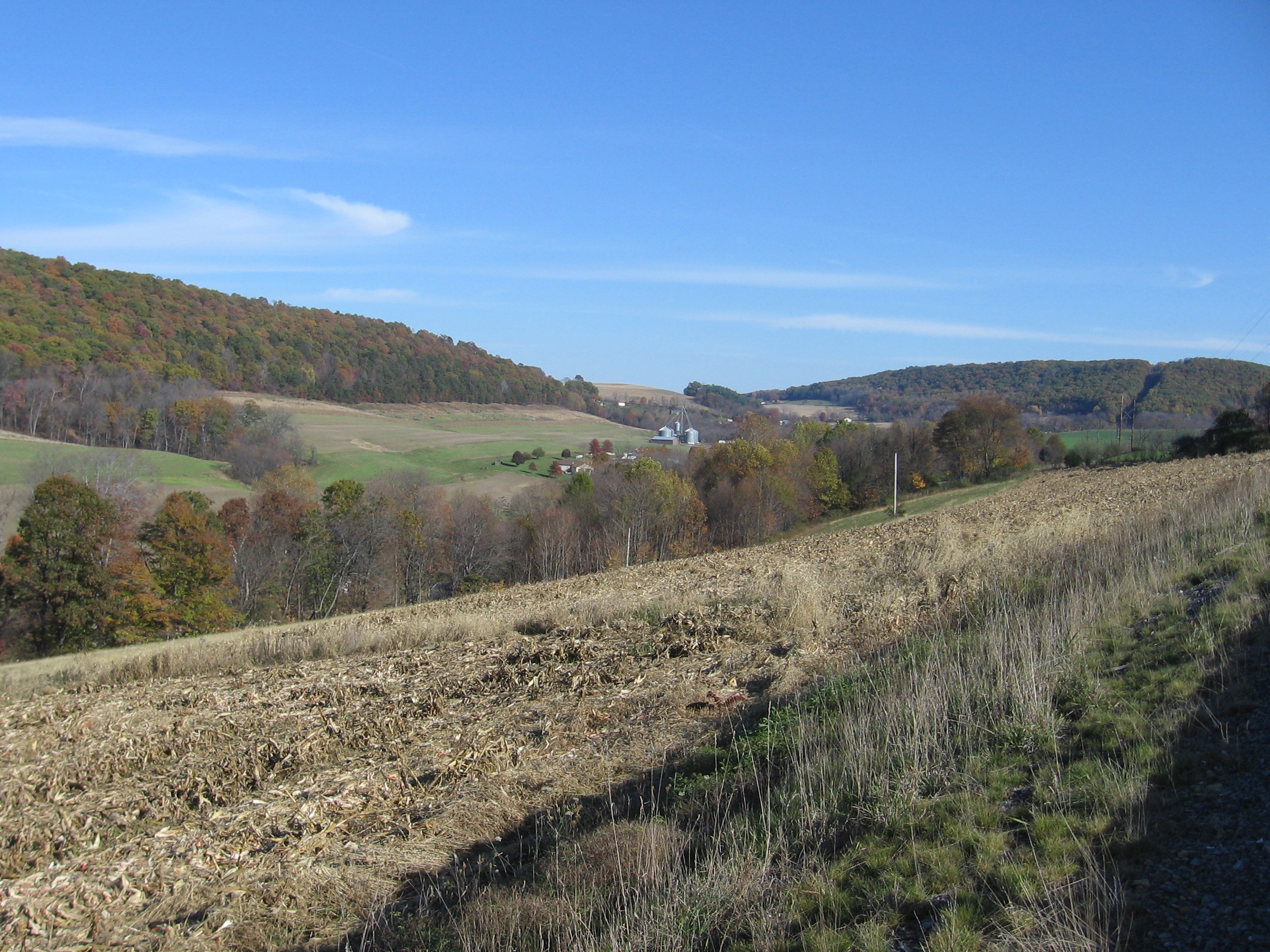 The view along PA 147 between Sunbury and Fisher's Ferry (2007). These hills were once traversed by Natives and Europeans journeying north along The Paxtang Path.
..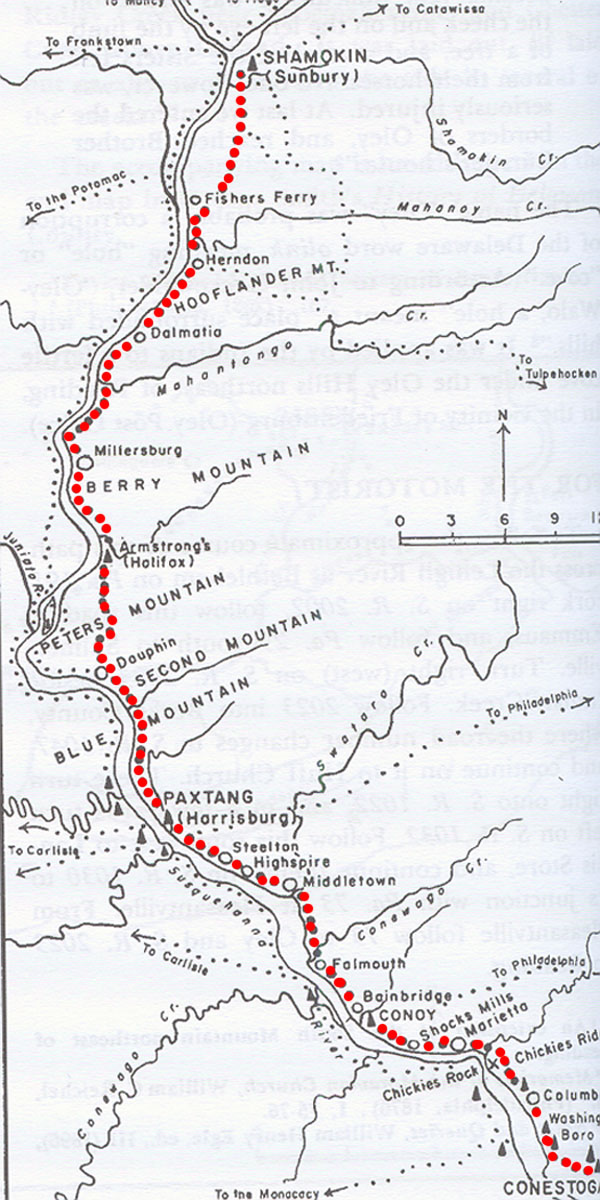 Taken from Indian Paths of Pennsylvania, Paul A.W. Wallace
The Paxtang Path is now followed by Pa. 441 from Washington Boro through Columbia, Marietta, Bainbridge, and Falmouth to Middletown; Pa. 230 (the Lancaster Pike) from Middletown to Harrisburg; U.S. 322 from Harrisburg to Dauphin; and Pa. 225 and Pa. 147 from Dauphin to Sunbury.