.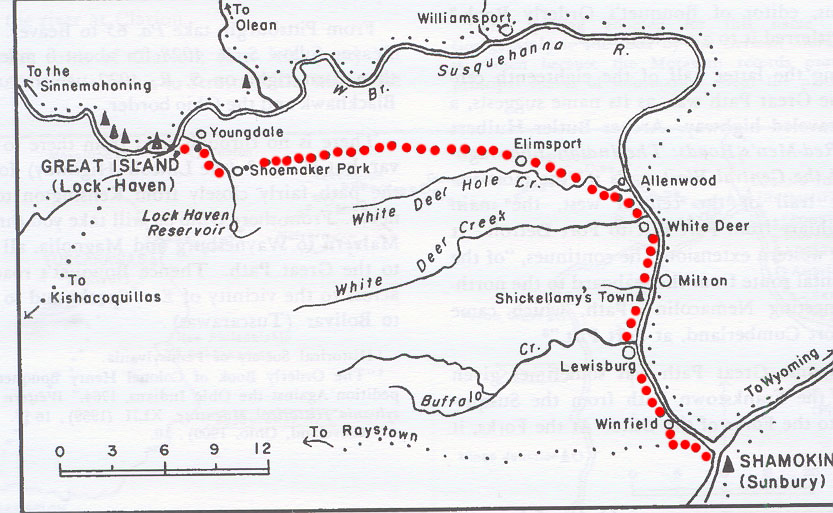 Taken from Indian Paths of Pennsylvania, Paul A. W. Wallace
The Great Island Path stretches from present day Sunbury to present day Lock Haven (once known as the Great Island).

Today The Great Island Path is followed by U.S. 15 through White Deer and Allenwood; Pa. 44 through Elimsport, Collomsville, and Oval;and S.R. 3002 through Oriole.