"I don't have a vision or a message or a point of view in my work," says playwright Sam Shepard, "except the eternal wish to be involved with rich material that will lead me somewhere." Where his latest work leads him is back to San Francisco, where he got his start as playwright-in-residence at Magic Theatre from the mid '70s to the early '80s. During those memorable years Shepard made his mark upon the American stage, winning national recognition, including the Pulitzer Prize for Buried Child. Along the way he also developed successful careers as a director and film actor.

Shepard's heralded return to the Magic, after a 17-year absence to direct the world premiere of his newest play, The Late Henry Moss is no ordinary event. Theatergoers have clamored for tickets for months. The intense interest prompted Magic artistic director Larry Eilenberg to invite producer Jonathan Reinis into the equation. While the play is being produced by the Magic, Reinis is a partner in the venture, offering his 740-seat Theatre on the Square for the run. A megawatt cast, headed by Sean Penn, has heightened this much-anticipated homecoming.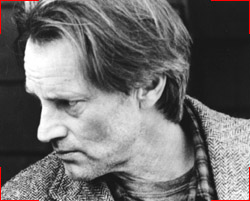 "I didn't write the play with this cast in mind," Shepard said in a phone interview from Los Angeles. "Actually, I started writing it 10 years ago, then I put it away, sent it to the archives unfinished. [Signature Theatre wanted some new material, so] I reread it [later] and I still wasn't sure...It had a good first act, but I virtually rewrote that, and then I did an entirely new second act."

By the time Shepard finished The Late Henry Moss, Signature's need for it had passed. After a workshop production in New York, Shepard began thinking about other companies. The Magic came to mind "because of my great history there." As for the cast, "You always have these dream casts in your mind. Sean was the very first actor I went to. I just went straight to the top. When he said yes, the rest fell into place."

The casting of Penn, who lives in nearby Marin County, clinched the deal at the Magic because "Sean wanted to work near home." The playwright next signed Nick Nolte, who had appeared in the film version of Shepard's Simpatico. Penn, in turn, told Woody Harrelson about the play, suggesting he call Shepard about a part that was then uncast. He did, and got it.

"I've been a big Shepard fan for years," Harrelson explained over the phone from the Hawaiian Islands. "Doing this is a life experience. Really, an amazing opportunity."

As for James Gammon, Shepard admits he had his old friend in mind all along for the part of Henry Moss. Gammon, who plays the father on TV's Nash Bridges, brought along Cheech Marin, a fellow cast member in the series. Gammon had appeared in two productions of Buried Child, Gary Sinise's revival and the Off-Broadway production. The one female cast member in the play, Sheila Tousey, appeared with Shepard in the film Silent Tongue. "She's a great actress and has a lot of guts," according to the playwright. "She will hold her own with the guys," he promises.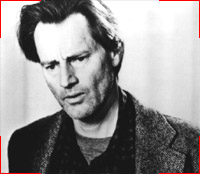 The Late Henry Moss is set in the mythic geography of Shepard's American West. Two brothers return home to confront each other, their violent past, and the death of their father, Henry Moss, played by Gammon. Penn and Nolte play the brothers. Shepard says his early doubts about the play had a lot to do with these two characters. "I was worried about the brother thing. I thought, 'Jesus, who wants to see this again?'" Apparently, everyone.

Magic artistic director Eilenberg says the play tripled the Magic's season subscriptions. "It came as a total gift from Sam Shepard. He called me a year ago. We knew each other over the phone beginning two years ago in connection with SamFest [the Magic's Shepard Festival of 1998]. A "playwright of consuming interest" is how Eilenberg describes him. "He's preoccupied with the great American themes. He lets the human drama resonate with ideas of national identity. His plays are intensely male and deal with rivalries between father and sons, brother and brother."

Associate producer Reinis sees The Late Henry Moss as an elaborate investigation of the family, and regards it as Shepard's magnum opus, adding, "It was a miracle to get a cast of this stature to sign on."




Belinda Taylor writes frequently for Performing Arts Magazine and is managing editor of Callboard magazine published by Theatre Bay Area. This article is posted here by permission of Performing Arts Magazine, © 2000. For permission to copy, please contact Performing Arts Magazine.