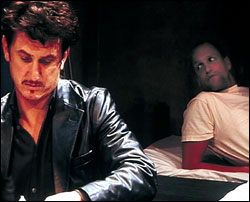 Summary from Amazon.com
Director Michael Almereyda's documentary on the weeks just prior to Sam Shepard's stage production of his play The Late Henry Moss.
After the American playwright and actor Sam Shepard played the role of the ghost in Michael Almereyda's Hamlet, Shepard invited the filmmaker to document rehearsals for his The Late Henry Moss, which he staged for the Magic Theatre in San Francisco with Nick Nolte and Sean Penn in leading roles. Almereyda and his crew filmed the last three weeks before the première. The film combines interviews with Shepard, his actors and staff with images of the rehearsals. The result is both a portrait and a unique glimpse of top actors seeking their way through the material. The film also offers a survey of the career of Shepard.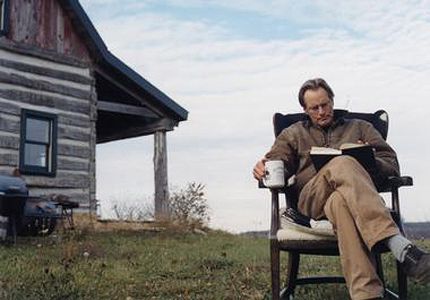 J. Hoberman's Review on VillageVoice.com
The Internet Movie Database
Resources for The Late Henry Moss
Resources for the East Coast Premiere