PROGRAM INFORMATION
COST OF THE PROGRAM:
THE PROGRAM COVERS:
EXPENSES NOT COVERED:
FACULTY CONTACTS:
Jean Shackelford, Department of Economics
Coleman Hall, 162
Phone 570-577-3441, fax 570-577-3451, email jshackel@bucknell.edu
Patricia Wenner, Department of Computer Science
Dana Engineering 340
phone 570-577-1266, email wenner@bucknell.edu
Office of International Education
Taylor Hall, 105
phone 570-577-3796, email intled@bucknell.edu
HOUSING:
Students will be housed in flats with kitchen facilites in central London.
TENTATIVE CALENDAR:
FACILITIES:
Classes will be held in the educational facilities at Florida State University centrally located on Great Russell Street, a block from the British Museum. Florida State facilities include a small library, computer lab with internet access.
TRIPS AND EXCURSIONS
At this time we are planning several trips outside of London. One will be to the Northwest England, where we will visit Manchester, Liverpool and Birmingham. This region is home to the early days of the industrial revolution and also claims title to the less fortunate and more recent deindustralization and redevelopment of the British economy.
We are also planning a trip to York, Silicon Glen, Edinburgh and Glasgow.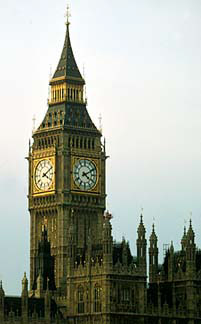 Back to the Bucknell in London Home Page
Bucknell | Find People | Site Index | Search | Calendar | Campus Map | Course Catalog | Admissions