Bucknell in London 2000 | Bucknell in London 2001 | Bucknell in London 2003
---
Next Program Briefing Meeting:
Nov. 13th, 7:15 p.m., New Residence Hall 243

---

Note: The information contained here describes the program as currently envisioned. As planning continues, some elements are subject to change.


INTRODUCTION


Faculty Directors:
Richard McGinnis: Civil and Environmental Engineering
Tom Greaves: Anthropology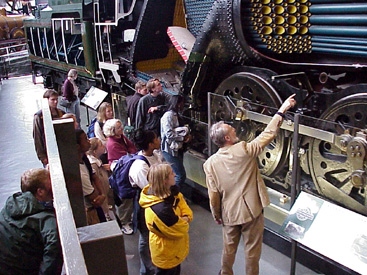 What better way to get to know London than to look at its transportation system? Bucknell-in-London 2002 takes a close look at how people and goods are moved in one of the world's most fascinating metropoles.
Students and faculty in London 2002, will experience and discover London as an organic whole, moved by cabbies and busses, the famous "tube," roads and bridges, lorries, railways, airports, and energized by the people who make their lives within these systems.
London has arguably the most carefully planned transport system among the world's great cities. Its coordinated system of taxis, urban buses, and subways connects into the regional system of intercity bus and rail lines, and links directly to international rail, ship and air services. Intentionally de-emphasizing the private car, London's systems give mobility to people of all social classes. Yet, London's system is struggling. Privatization, the spread of suburban malls, deferred maintenance needs, changing technology and huge costs are posing profound challenges to the system on which London's functioning depends, putting London's transport system at the center of national debates.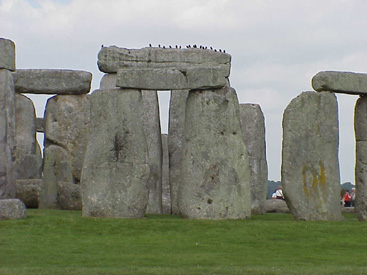 And Bucknell-in-London 2002 is not just about transportation. It's an opportunity to experience British culture, history, people and institutions first hand, with your instructors and with your friends. We'll attend six of the best of current West End theatre productions. We'll also examine many of the great historic buildings of British history. And we see some of its greatest art.
During fall, 2002, 16 Bucknell students will study London transport and discover a great city in the process.
Tally Ho!
The following four faculty conducted a very successful London program in 1999. They are back together again for 2002.
THE BUCKNELL FACULTY


Dr. Richard McGinnis (Civil and Environmental Engineering) teaches courses in transportation and in urban planning. He has done highway safety research in the UK and has met with many European transportation and planning officials.

Dr. Tom Greaves (Anthropology) has long been interested in the study of work and worker culture. He conducted long term field research and published on tin miners, agricultural field hands, and other wage workers in South America. His lifelong avocational interest is railroads.
THE BRITISH FACULTY

London '02 faculty includes two British instructors who are favorites of Bucknell's London Semester: Dr. Vesna Goldsworthy, Senior Lecturer in English Literature at London's University of Kingston and former film critic for the BBC, will introduce us to the latest London theatre productions. A trip to Stratford-upon-Avon for a Shakespearean play is also part of the theatre component of the 2002 program. Dr. Patrick Conner, author of five books in art history and expert on oriental art, will guide us through a judicious sampling of British historical architecture and fine art in and around London, and at the seaside resort town of Brighton.
THE COURSES

Students in the London Semester take four courses. None of the courses has prerequisites and all are appropriate to students in all majors.

Core Courses

British Transportation: A Response to Changing Regional and Global Realities (UNIV 274) - McGinnis and Greaves
The program's core course is team-taught by Greaves and McGinnis. England has a fascinating set of transport services (air, rail, trucking and inter-city buses, urban subway and surface networks, taxis, package delivery services, etc.) that has been integrated into a planned urban system that is widely admired. We focus on how this planned system has emerged over the past 25 years and how it now responds to mounting challenges and regional pressures. We will look principally at the London metropolitan area, but also regionally within the rest of England, within Great Britain as a whole, within Europe, and as part of the global system.
Field trips will be frequent. Indeed many of our sessions will meet on site in Greater London, with demonstrations and first hand observations of, for example, the London Underground's Central Control Center, the canal system, British Rail, and London's signature cab services. Three trips are longer: a three-day excursion to Manchester, (central to the reshaping of transport to the 19th Century Machine Age), and York (site of the National Railway Museum), another to Brighton, Salisbury, Stonehenge and Bath, and a third through the Channel Tunnel to France to compare the French and British "high-speed" trains, examine plans for a unified network of high-speed trains to serve Europe and England, and contrast the Paris Metro with its London counterpart.
Theatre, Art and Architecture (THEA 265/ART 215=1 course) - Goldsworthy and Conner
Two British faculty will introduce Program students to contemporary London theater and to London's historic art and architecture. Meets twice weekly, with at least one session "on site" at the theater or at a particular place of historic significance within London. The course includes a visit to the Globe Theatre, a workshop at the Theatre Museum, and a day trip to Stratford-upon-Avon, home of the Royal Shakespeare Company, for a Shakespearean play.

Elective Courses (choose two)

Introduction to Urban and Regional Planning (CENG 431) - McGinnis
Urban planning has had a major impact on the development of England and particularly London over the last 60 years. The British methods of planning and controlling land use will be examined through readings, discussions with British urban planners, visits to planning agencies, field trip(s) to one or more of the British new towns, a trip to the Cotswolds, and individual research by the students.
London Transport, a Cultural History (ANTH 302) - Greaves
This seminar investigates London's history, social class structure, growth and changing ethnic mix through readings, guest lectures, fieldtrips and team research projects dealing with aspects of London's transport - canals, trolleys, shipping, railroads, cabs, etc. - in the 18th, 19th, and 20th centuries. The focus will be on the people who operated these systems and the people who used them.
Field Projects and Internships (May be taken as ANTH 351, CENG 439 or CENG 490)- McGinnis or Greaves
Students delve more deeply into one or more aspects of the anchor course through guided research projects or supervised internships, mentored by the appropriate faculty member. During the spring semester the BU faculty will work with those doing field projects to define the project and approach. Contacts with London-based agencies, companies and organizations will be made to facilitate these projects. May be undertaken individually or in pairs or groups. No prerequisites other than clearance by either instructor to enroll.

Regular Bucknell tuition
Average Bucknell room charge for a double
The Program Covers:
Academic Instruction
Housing
Airfare: New York to London; London to New York
Transportation pass in central London
Program-related field trips and excursions
Program-related theater tickets
Entry fees, program-related museum visits

Expenses Not Covered:
Transportation between New York City and your home
Meals
Books
Independent Travel
Personal Expenses
Faculty Contacts
Housing

Students will be housed in shared flats in central London, each with cooking facilities.

Facilities

Classes will be held in educational facilities administered by Florida State University, located on Great Russell Street one block from the British Museum.
Facilities house a library, computer laboratory, classrooms, Bucknell's program office, and fax, mail and e-mail facilities. Students will be able to access the Bucknell Library and other campus web and e-mail addresses via the internet.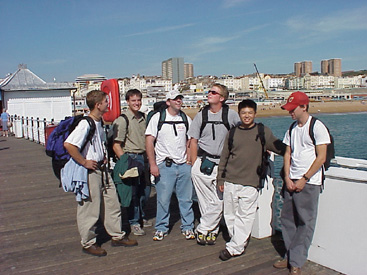 Field Trips Outside London

While the number, destination and duration of fieldtrips may vary, program trips are planned to Manchester and York; Stratford-upon Avon; Brighton, Salisbury, and Bath; the Channel Tunnel; and Paris. In addition there will be a 10-day recess in October which many students use for personal travel in Europe.

Tentative Calendar

Departure: approximately September 1st
Return: approximately December 15th

Informational Meetings

All potential applicants are asked to attend one of the following meetings:
Tuesday, October 9th, 7:15 pm, RESH 243
Tuesday, November 13th, 7:15 pm, RESH 243
Tuesday, January 29th, 7:15 pm, RESH 243
Information can also be obtained by contacting the program faculty and the International Education Office.

Applications Procedure

The 2002 London Program is limited to 16 students. Applications will be provided at each of the above informational meetings and are also available in the Office of International Education (105 Taylor). Applications are due at the International Education office on February 11, 2002. Criteria for eligibility include minimum 2.8 GPA, Junior or Senior status during the program's semester, and recommendation of the program directors. See "International Education" in the Bucknell catalog for further information. A $200 deposit is due two weeks after acceptance into the program.

Note: This information describes the program as currently envisioned. As planning continues, some elements are subject to change.
BUCKNELLIANS REFLECT ON BUCKNELL-IN-LONDON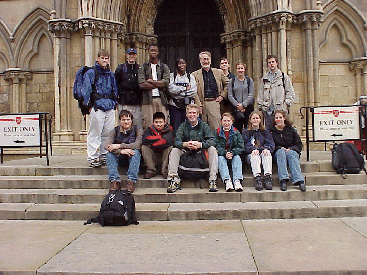 You can never have the opportunity to see London in this way ever again. If I return to London it will never be in the way that I have seen it this past semester. Studying London has been an experience of a lifetime!

Not only did our myriad of day and overnight trips provide for cultural enrichment, but the theatre and art & architecture courses introduced a new perspective that as a science major I'm not accustomed to getting.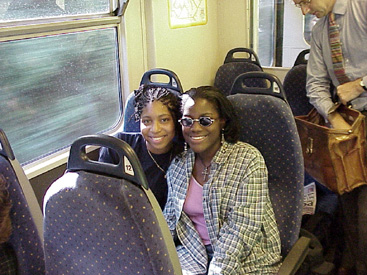 I felt the whole experience was extremely valuable. I can't express how much I enjoyed myself. Academically it was the best hands-on education one can receive…Culturally, I couldn't have gotten any better: living in a big metropolitan area with everything at your fingertips along with British citizens to guide you along the way.
If going abroad is an option you should definitely do it. This program had absolutely nothing to do with my major, yet I gained more knowledge this semester in London than any other on campus.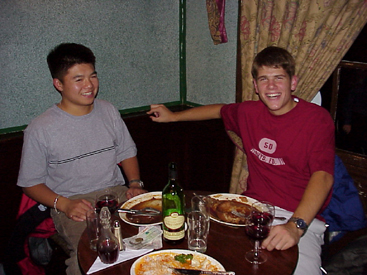 The most valuable thing to me … was my field research. I learned so much about myself through my studies. I grew an attachment to the community studied and made invaluable friendships.
Great program - a lot of support set up to allow anyone to do it. But come with an open mind - see everything - talk to everyone - taste new things - have the experience of a LIFETIME!!