The Bucknell Faculty
Prof. Andrea Stevenson Sanjian (Department of Political Science)
265 Coleman Hall; 73514; asanjian@bucknell.edu
Prof. Stevenson Sanjian teaches European Politics, Russian Politics, Comparative Politics, and a capstone seminar, Comparing Public Policies, that compares public policies in the U.S. and other industrial democracies, especially those in Western Europe. She has conducted research and participated in seminars throughout Western and Eastern Europe and has been a member of Bucknell's faculty since 1983.

Prof. Gregory S. Sanjian (Department of Political Science)
263 Coleman Hall; 71300; gsanjian@bucknell.edu
Prof. Sanjian offers courses in International Relations, including American Foreign Policy, American Security Policy, and the North Atlantic Alliance. He has also published research on NATO decision making, and has been a fellow of the Stockholm International Peace Research Institute in Sweden. He has taught at Bucknell since 1983.


British Faculty
The London 2001 program includes two British instructors who come very highly recommended by past participants in Bucknell in London. Dr. Patrick Conner, author of five books, teaches the Art and Architecture course, which is designed around visits to significant sites around the city. Dr. Vesna Goldsworthy, who teaches literature and drama at Birbeck College of the University of London, teaches the course on British theater. Her theater reviews are broadcast by the BBC World Service.


For More Information
Information Sessions:
Thurs. Oct. 26, 7:30 PM
Wed. Dec. 6, 7:30 PM
Wed. Jan. 31, 7:30 PM

Some words from past participants in Bucknell in London:
"This semester in London has been the most enriching and educational of my Bucknell career. Not only have I learned about a foreign culture but have also gained a unique insight into my own American culture/society."

"One semester is not enough to do everything you would like. Never save things for a rainy day because the longer you're here the more you find to do!"

"This program has nothing to do with my major, yet I gained more knowledge this semester in London than any other on campus."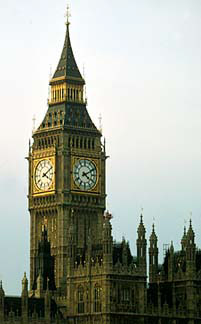 Back to the Bucknell in London Home Page
Error processing SSI file